Benefits of Building a Patio
Advantages of having a patio in your home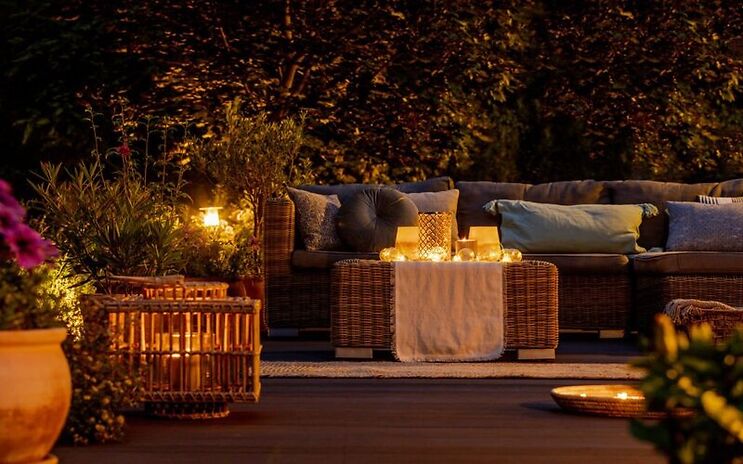 A patio is an outdoor area, usually paved, used for relaxing or dining. It can be a small square next to your house or a large area in a park or public square. Patios are often decorated with plants and flowers and may have benches, chairs, or tables set for dining.
When it comes to home improvement projects, adding a patio is one of the smartest investments you can make. Not only does it increase the value of your home, but it also provides an excellent space for outdoor entertaining or simply relaxing in the sun. If you're considering building a patio, read on for some benefits that you can expect.
Benefits of Building a Patio
Protection
A patio can protect the elements, create a space for outdoor entertaining, and increase the value of your home. It can help protect you and your family from the sun, wind, rain, and snow. It can also provide shelter from insects and pests, especially with a patio cover.
Cost-effective
Patios typically are Cost-effective, though the cost will vary depending on size, range of materials, and features. For example, a basic concrete patio can be installed for as little as $500, while more elaborate patios with stone or brick finishes can cost thousands of dollars. However, in most cases, the increased value a patio adds to your home will be much greater than the initial investment.
Easy to maintain
Unlike a lawn, there is no need to mow or water the patio; since it is typically made from stone or concrete, it is resistant to weathering and insects. Additionally, because patios are raised above ground level, they are less likely to flood during bad weather.
Have greater longevity
Patios also have greater longevity than other outdoor spaces, such as patio extensions or sidewalks. This is because they are typically made from concrete, which is a very durable material. Decks and sidewalks tend to wear down more quickly due to the constant exposure to weather elements, while patios can last for many years with little maintenance.
Such a versatile space
A patio is a great way to enjoy outdoor time and can be used for various purposes. Some benefits of having a patio are that it can provide extra living space, increase your home's value, and make your property more marketable. Additionally, patios can be used for dining, relaxing, grilling, and having quality time with family. So a patio is a perfect solution if you want to add extra space to your home or create an outdoor oasis.
Add value
Patios offer several benefits that can add value to a home. They provide additional outdoor living space, which is especially valuable in warm climates where people want to spend as much time as possible outdoors. They can also help increase the property value of a home by providing more curb appeal and making the property more desirable.
Customizable
One of the great things about patios is that they can be customized to fit the needs and wants of each homeowner from a wide range of patio designs. For example, homeowners can choose the shape, size, and materials best suit their home and lifestyle. Additionally, patios can be designed to integrate with the surrounding landscape, patio furniture, or architecture seamlessly. You can also opt to have a patio with lighting. Homeowners looking for unique and customized patio projects should consult a professional patio builder who has extensive experience to get started.
FAQs
Where Should I Place My Patio?
When considering where to place your patio, it's essential to consider various factors. One of the most important decisions is whether you want your patio to be part of your backyard or if you would like it to be a separate space. If you're looking for something that will seamlessly integrate with your backyard, you'll want to consider the layout of your home and yard and choose a spot that aligns well with the rest of your property.
Does building a patio require a council permit?
In Brisbane, according to the City of Brisbane website, "a patio is defined as a raised platform, other than a balcony or verandah that is used to sit or dine on and that has a depth of not more than 600mm from the finished ground level to the top of the platform".
So it sounds like, in general, most patios would not require a council permit. However, it's always best to check with your local council. For example, if your patio is going to be above a specific size or height, or if it's going to be used for commercial purposes rather than residential purposes, you may need a permit.
How much does a patio cost?
A patio can cost anywhere from $200 to $10,000, depending on the size and materials used. For example, in Brisbane, Australia, you can expect to pay around $2000–$4000 for a typical patio.
Materials used for a patio include concrete, brick, stone, tiles, or timber. The most popular type of patio is the concrete slab. Concrete slabs are relatively cheap and easy to install, but they can be plain and boring. If you want something more stylish, you'll need to choose a material like brick or stone, which will be more expensive and require specialist installation.
Can I install my patio?
Yes, you can install your patio. However, it is essential to note that different patio surfaces require other installation methods. For example, if you install a concrete or brick patio, you must lay a foundation and create a frame before applying the pavers. To establish a wooden patio, you must build a structure and attach the planks with screws or nails.
If uncomfortable installing your patio, many professional contractors can do the job for you. Just be sure to get quotes from several companies before hiring one.
Conclusion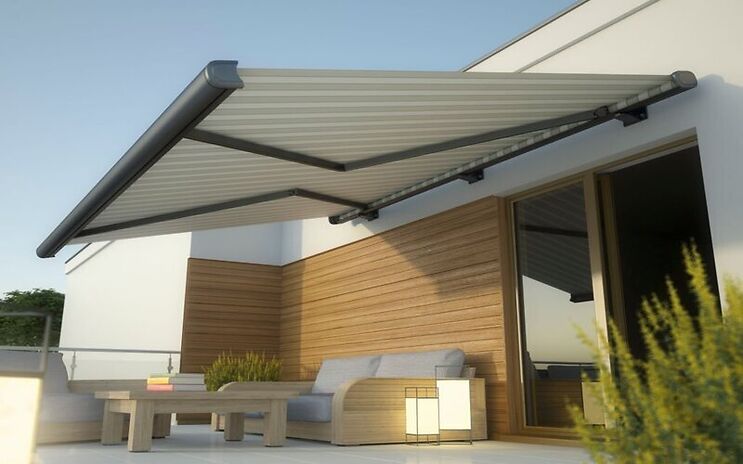 Building a patio is a great way to improve your home and increase its value. It is a versatile space that can be used for many purposes, but it is also easy to maintain. It also has a longer lifespan than other home improvement projects. If you are considering building a patio, consult with professionals to find the best location and design for your needs.